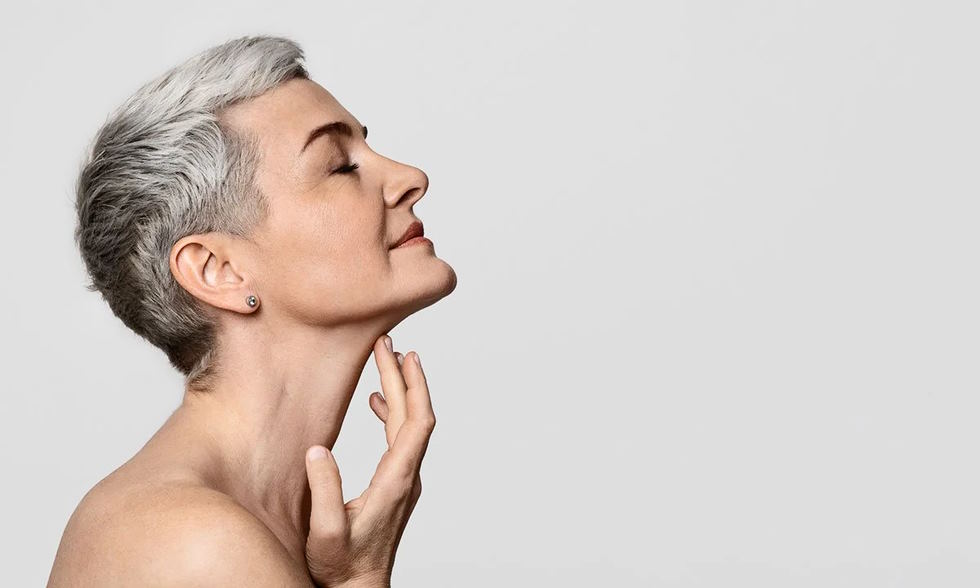 Grey hair has been all the rage for years now, but unfortunately not everyone knows how to style it! So if you are one of those people who decided that grey was their new look and regretting it a bit, fear no more – we're here to help. We know that going from long locks to a shorter grey hairstyle can be intimidating at first, but there are plenty of styling options out there that look amazing on shorter grey hair! So whether you're looking for an edgier punk rock style or something softer and delicate, this blog post is full of inspiration and tips on ways to wear your short grey hair in style. So read on for creative ideas so you can confidently show off your stunning new 'do.
How to style your short grey hair for a chic and sophisticated look
Several options are available if you have short grey hair and are looking for a chic and sophisticated style.
One easy way to create a stylish look is with styling products. You can use a strong hold hairspray or mousse to add texture and volume to your hair before styling it into place. To make waves, use hot rollers or curling irons and curl sections of your hair away from your face in alternating directions. Finish off the look by adding shine serum or wax for added definition.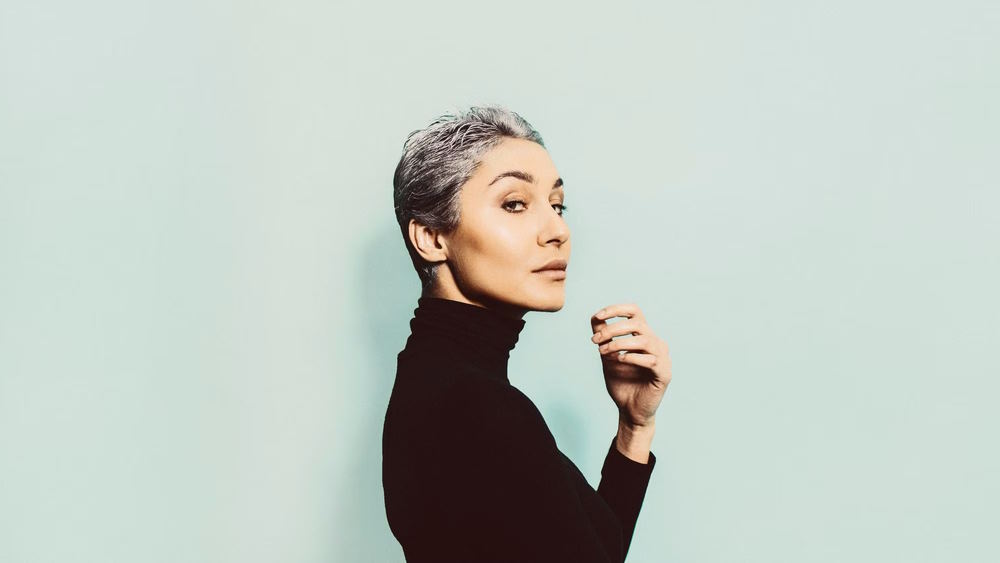 Another option is to opt for a sleek cut that accentuates the natural shape of your head and creates an elegant silhouette. Ask your stylist for layers that will bring out the movement in your hair or a blunt cut that will give your hair a modern look.
Finally, styling shorter grey hair can be done with a bit of creativity and experimentation. First, try different styles, such as tousled waves, sleek bobs, or textured pixies to find the perfect look for you. Then, with the right products and styling techniques, you can create a chic and sophisticated style that will turn heads!
Ways to give your short grey hair a modern update
Add Layers: Adding layers to your short grey hair can give it a modern, textured, and volumized look. Ask your stylist to add a few long layers throughout the length of your hair to define your natural texture and create movement.
Softly Curl It: If you have naturally wavy or curly hair but don't want an overly done style, lightly curl or wave the strands with a curling iron and allow them to cool in their defined shape before running some styling products through them for extra hold and shine.
Go For a Sleek Bob: A bob cut is always on trend when it comes to short grey hair. Ask your stylist for a sleek, chin-length bob to give your hair a modern, sophisticated look. Add some styling wax or pomade to smooth out any flyaways and create a shiny finish.
Accessorize: If you're looking for an easy way to update your short grey hair, accessorize it! Try adding a headband for a bohemian touch or add sparkly barrettes near the crown of your head for extra glamour.
Keep It Natural: As gray hair usually has more texture and body than other hues, opt for a natural style with minimal effort required. Allow your gray locks to air dry after washing, and apply lightweight oil through the lengths if needed. This will keep your hair looking healthy and tamed.
Embrace Highlights: Adding subtle highlights to gray hair will give it a dimensional, modern look. Ask your stylist for ashy or warm-toned highlights that blend seamlessly with the gray tones of your hair and are not too bright or obvious. This will help soften any harsh lines between colors and make your entire color look more natural.
Add Bangs: Adding bangs to a short grey hairstyle can instantly update its look and transform it from drab to fab! Choose either side-swept, full fringe, or an edgy blunt cut, depending on the shape of your face, but make sure you have them trimmed regularly to maintain their shape.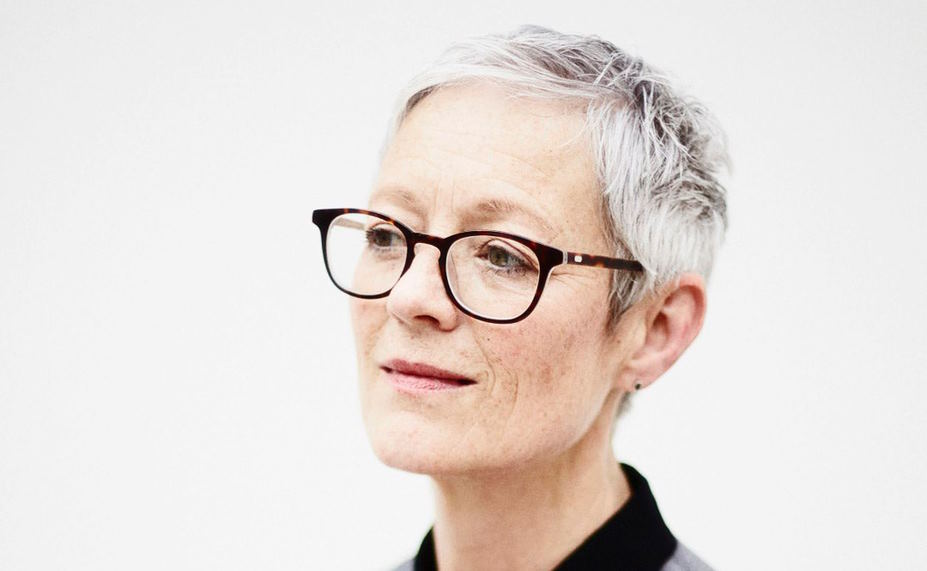 Go for a Pixie: A pixie cut is one of the most popular styles for short grey hair as it adds texture and volume while still being easy to manage. Ask your stylist to create choppy layers throughout your hair, keeping them longest at the crown and shortest near the neckline to give your style more lift and body. Finish with some styling wax or hairspray to hold your look in place!
Use Styling Products: Styling products are key in creating modern looks with short grey hair. Use an anti-frizz serum after showering and a bit of texturizing spray before styling if needed. This will help you achieve a sleek and polished look.
Invest in Quality Hair Care: The key to maintaining your short grey hair is regular trims, deep conditioning treatments, and investing in quality hair care products. Make sure you use sulfate-free shampoo and conditioner formulated specifically for gray or silver hair to keep it looking healthy and vibrant.
Try Color Melting: Color melting is an innovative technique that blends multiple colors seamlessly without harsh lines of demarcation to create a natural, modern look. This is perfect for those with short grey hair who want to add subtle highlights or lowlights throughout their mane while still having the majority of the strands remain gray or silver. But, again, ask your stylist if this technique is right for you.
Add an Asymmetrical Cut: Opt for an asymmetrical cut to spice up your short grey hairstyle for a more dramatic look. Ask your stylist to add longer layers on one side of your head and shorter ones on the other side to create a more interesting and edgy style that will turn heads!
Try Balayage: Balayage is a hair coloring technique perfect for people with short grey hair who want to add some lowlights or highlights without completely changing their color. This technique involves hand-painting small sections of hair with multiple colors, creating a soft, natural-looking effect as opposed to traditional highlighting techniques. Again, talk to your stylist to see if this look is right for you.
Get a Bob Cut: A bob cut is a perfect style for anyone with short grey hair who wants to keep it simple yet stylish! Ask your stylist to create uneven layers at varying lengths, keeping them longest near the crown and shortest near the nape of the neck, to give your hairstyle some extra volume and movement. Finish by using a little mousse or hairspray to hold everything in place.